!- Yes, I do write HTML & CSS too! ->
Visualize Your Activity
View your activity metrics in a beautiful and accessible way that keeps you informed, motivated, and driven to improve. Game-like animations and extra details provide for a delightful experience.
Intelligent Algorithms
Peak Active passively analyzes activity data stored on your device and intelligently detects to the minute when you started and stopped. Days later you can open the app and see exactly how far you walked, or even see what time you got into work.
Stay Motivated
Set goals and keep motivated to go the extra steps. Daily achievements are rewarded with stars and streaks. Statistics let you see what days of the week are a struggle and rankings show how much more you need to do to beat your best day.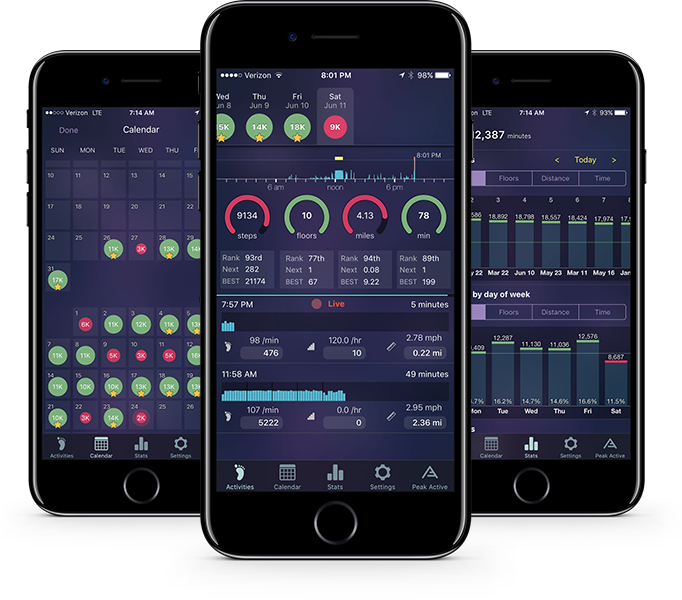 Fun Puzzle Game-play
Both easy to learn and hard to master, Ducky Doubles eases new players in with seemingly endless opportunities to achieve higher scores. Fun animations and friendly visuals make this otherwise analytical puzzle game incredibly approachable.
Ducky Tiles
Putting a new twist on the popular game 2048, Ducky tiles add a new game play dynamic and offers strategic benefits. Use them to speed through the game to achieve a new high tile mark, or minimize their effect and go for a high score.
Calming Interface
Wonderful for playing at night, the colors are muted, look great together, and create an overall chill vibe. Whether waiting in line, relaxing on a sofa, or laying down in bed, you'll enjoy your time and want to keep playing for hours on end.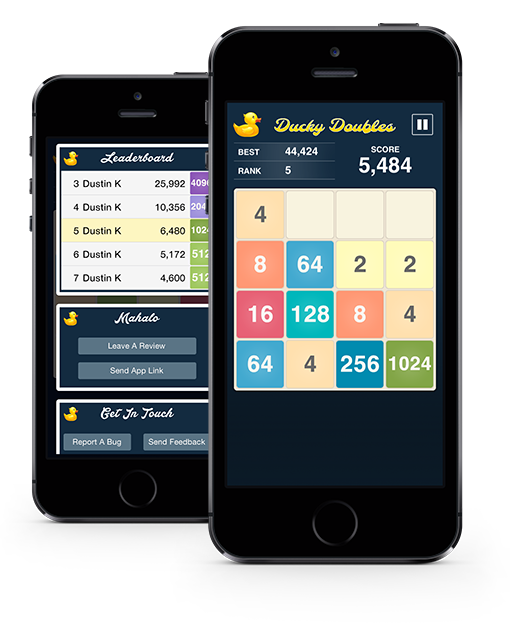 Challenge Your Vocabulary
You are encouraged to experiment with letter placements and create the longest words you can. The endless combinations are only limited by your word vocabulary and ability to intuitively construct words from the letters available.
Compete For Top Score
Compete for top score by stringing words together, rearranging letters, and optimizing word placement. Double a letter's value by reusing letters in both the horizontal and vertical directions and get additional points for making words longer and longer.
No Time Pressure
With no time limit, Ducky Letters provides a calm game-play environment that is great for relaxing at anytime of day. Each letter comes one at a time, and letters on the game-board can be completely rearranged between each turn.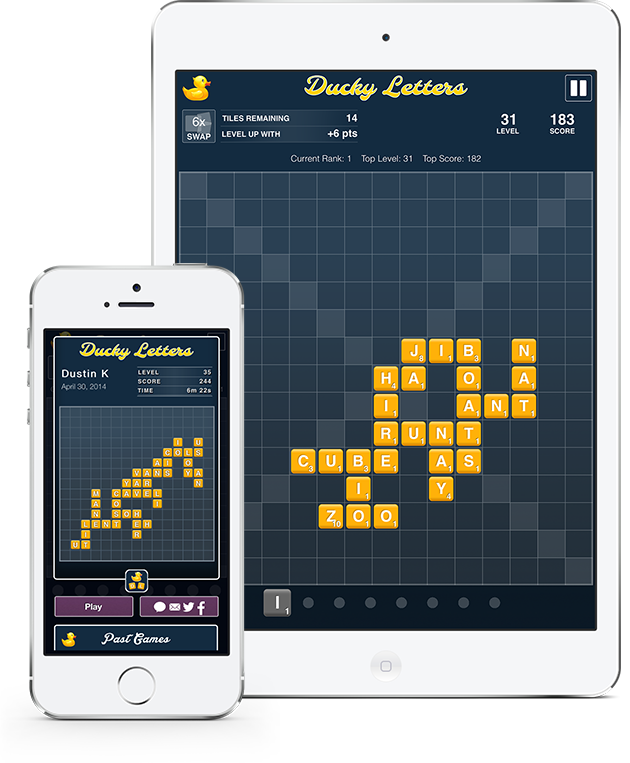 Customized Game-boards
From Big City to Country Roads, choose a game board suited to your trip. Or switch it up and try Letters & Numbers.
Keep Kids Engaged
Travel Bingo gets the whole family looking outside the car and talking rather than staring at a video game. Discover new sights together and make any trip a fun experience for all.
Kid Friendly
From hand drawn tile images to playful animations, the game is full of whimsy and the interface is incredibly kid friendly.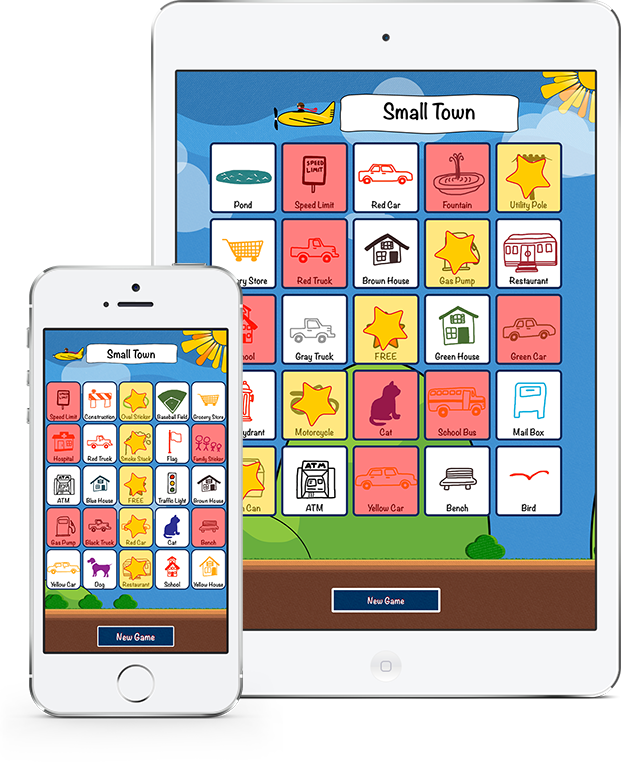 Fast Setup & Score Entry
The course configurator and contacts integration makes first time setup a breeze and course replay lightning fast. With lots of thought going into reducing the number of touches necessary along with big buttons, and large text for readability, score entry is blazing fast.
Share Scorecards After Game
After the game, share beautiful scorecard images detailing the game play. Share scorecards over email, text messaging or post to Facebook and Twitter.
Comprehensive & Detailed
This app supports courses with multiple Tee and Pin locations, allows you to track trow locations, distances, notes, flight-paths, and more. Additional features include the ability to export scores, start courses mid-way through, support for unlimited players and support for courses of all lengths.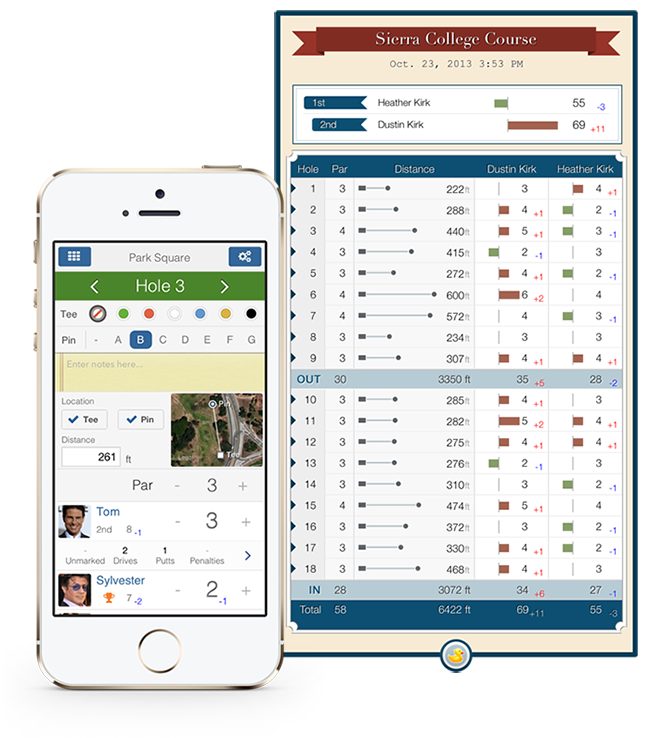 Fast Score Entry
Double-tap on an empty par value to set it to 3. Double-tap an empty score to set it to the par value for that hole. And if you play the same course twice, simply duplicate a previous game and the title, hole count, and par values will all be set for your new game.
Save Scorecards Forever
Track all of your miniature golf epic adventures with unlimited game saves. Scorecards are automatically saved forever and even tracks the date and time of each game too. Should you ever have a disastrous round, you can delete your games too!
Math Made Easy
Mini Golf Scorecards does all of the addition and subtraction for you. Never get blamed for cheating or be embarrassed for failing at simple arithmetic. With sub-totals for the front-9 and back-9 as well as the total game scores, you will always know who is in the lead.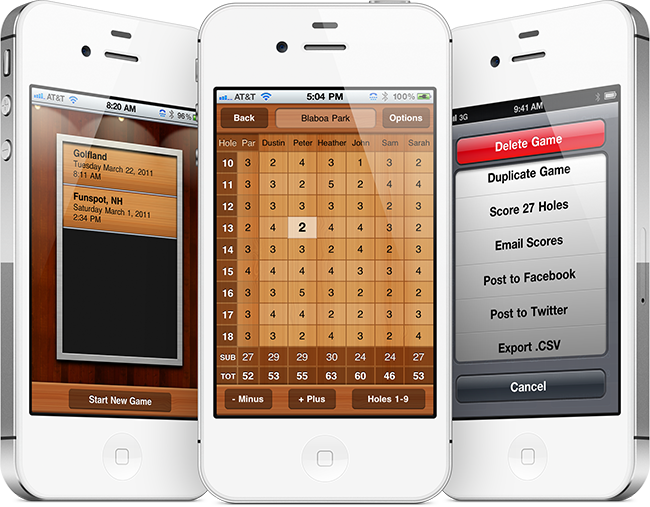 Rich Content Library
Stacks includes over 15,000 professionally created cards in categories including trivia, jokes, quotes, math, spanish phrases, study facts, terminology, and more. Enjoy countless hours of educational enjoyment and fun with friends and family.
Create Your Own Stacks
Using the Stacks website, create new flashcard stacks simply and easily by copying content from websites, text files, or spread sheets and pasting it into the stack creator. Stacks detects the formatting and creates your flashcards with one single click.
Beautiful Attention To Detail
Designed with rich textures and visuals, in addition to thoughtful transitions and animations, Stacks feels well polished, immersive, and delights with turn.